Our vision is grand: Help patients of all ages and walks of life, with all forms of cancer, to take advantage of medical breakthroughs today, because they may not have a tomorrow. But we cannot do this alone. We rely on the generosity of individuals, foundations and corporations in order to succeed. There are many ways to help, whether you wish to donate in-kind products or services, or your time, expertise or money, we are very grateful for whatever you can give. In the life of a cancer patient, every day is critical.
Donate to a Participant »
We invite you to support our mission by making a donation today.
Donate online at Lazarex.org
Mail your check to: Lazarex Cancer Foundation, P.O. Box 741, Danville, CA94526 Lazarex Cancer Foundation is a nonprofit 501(c)(3) nonprofit organization. Your donations are tax-deductible and we provide you with a receipt. Our identification number is 20-2562494.
Make A Donation
Donate Your Time as a Volunteer
We Need Compassionate, Enthusiastic, and Reliable Volunteers
As a volunteer for Lazarex Cancer Foundation you can make a significant difference in lives of cancer patients and their families. We have numerous volunteer opportunities available for many ages and skill levels. We can always use help from qualified candidates for clinical trial research, grant writing, graphic design, etc. Not to mention the basics like stuffing envelopes and helping us out at events.
To learn more about volunteer opportunities please contact:
Briana McCready, Sports Marketing Manager - Team for Life, by Email: This email address is being protected from spambots. You need JavaScript enabled to view it. or Tel: 925.309.8661.
If you're looking to make a difference by donating to Lazarex, you could be missing out on the opportunity to double that gift for free! Many employers will make an equal contribution to a charity if one of their employees makes a donation. All you have to do is notify your employer, fill out a form, and you've doubled your contribution.
Many corporations offer employee giving programs where they match donations.
If you volunteer with us, your company may also offer a volunteer grant program.
To discover employers that match, please visit Double the Donation. Then notify your employer, fill out a form, and you've doubled your contribution.
Trailblazers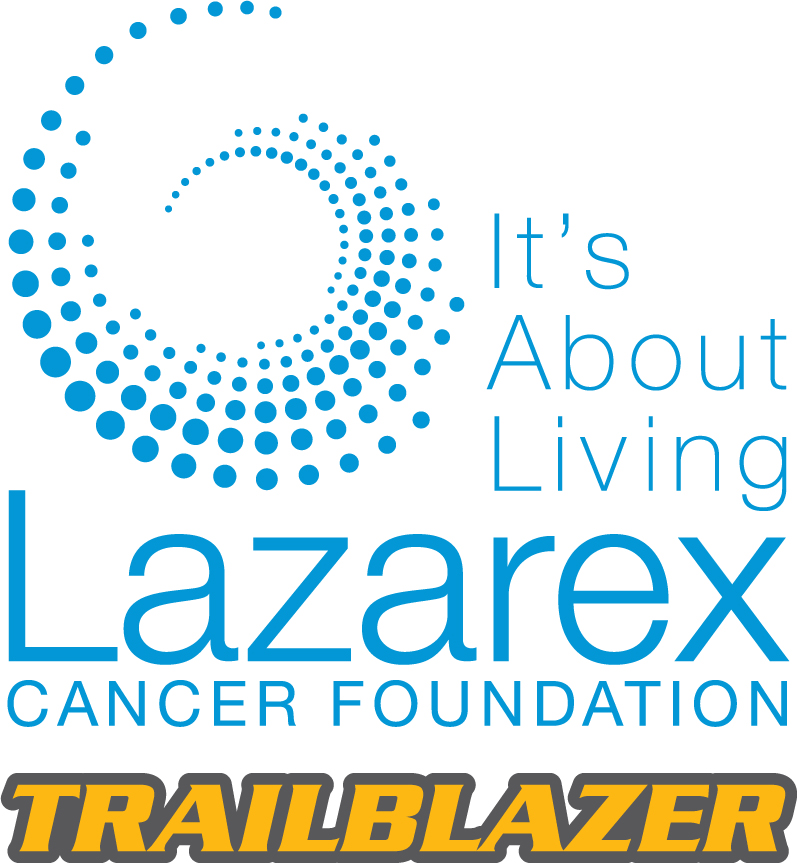 Trailblazers are individuals or teams who agree to fundraise for late stage cancer patients. $8,400.00 - the average amount we spend to support a cancer patient participating in an FDA clinical trial for one year.
Learn More →
Donate that Auto, Boat, Yacht, Truck or RV that's no longer needed to Lazarex Cancer Foundation. Receive the maximum legal tax deductions and possibly a partial cash payment. For more information about car, boat, RV and other property donations contact ActionDonation.org or call toll free: (866) 2-GIVING or (866) 244-8464. Action Donation Services picks up anywhere in the U.S.A.